<!~--- is there an image --->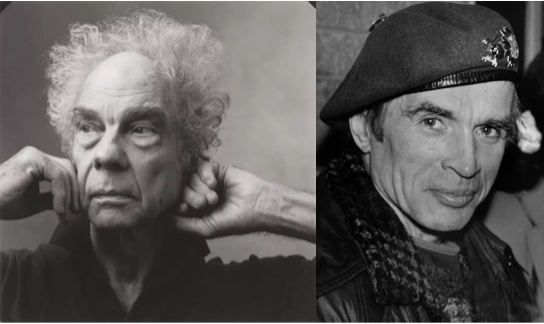 The Night Merce gave Rudi the Cold Shoulder
A flash back to March 1991
Let's rewind: We dancers of the Merce Cunningham Dance Company are nearing the end of our New York City Center Season, it's a Saturday night and we've just done our bows after an arduous double show.
Most people don't know what that feels like. In one word: OVERWHELMING. It's the 5th and 6th show of the week and as one of only eight women you've just about danced in every piece. If it's the second week of the season you are even more exhausted. All your previous injuries throb and you still have one more Sunday matinée ahead of you.
We have just performed Merce's work 'Trackers.' My colleague Carol Teitelbaum and myself are the last dancers remaining onstage, and we are trying to locate our 'dancer droppings'. 'Dancer droppings' are leg warmers, scraggy sweat pant bottoms, odd pairs of socks or fleece tops. These items are left strategically scattered in wings either side of stage, for the purpose of keeping our athletic muscles primed, preventing them from getting cold. Each one is vital, despite their shabby appearance, and must not go astray no matter what, except that they always do. We go around hunting for them after our bows, once the curtain is down, scooping them up before dashing back to the dressing room.
Carol and I try to leave the backstage area but cannot. Our exodus is prevented by the presence of our boss, the great master choreographer Merce Cunningham, who is on his way out right before us, clutching his battered leather briefcase, containing his all-important choreographic notes fit to burst out of the broken zip. He's limping, wracked with arthritis,
having just performed a solo himself onstage aged 71. He is trying ardently to get to the elevator, maintaining his dignity in every stride.
Carol and I walk patiently behind him, hoping eventually to get to the elevator.
We leave the darkened theatre and turn the corner into the long, much brighter fluorescent- lit corridor. There, at the end two figures stand waiting, (only VIPs get to stand here, having been given special clearance to pass through stage door). The figures are distinct and obvious: Violette Verdy and Rudolf Nureyev: top VIP visitors waiting to greet the master.
I'm expecting Merce to respond with familiar enthusiasm, to give them a hearty smile maybe, a courteous nod or hand shake perhaps to be surprised and proud, to display his joy. But he doesn't. Instead he totally ignores them with what can only be said to be a really enormous grumpy cold shoulder and he shuffles, without breaking step, into the iconic City Center elevator with its heavy, old fashioned metal door and grill, hoping for a quick escape. Carol and I get in behind him. It's a confined space – intimate – holding not more than 5 maybe 6 people at a squish. Nothing about this after-show choreography feels 'right' my instincts scream silently. Really? You are really going to ignore Nureyev and Verdy? Really?
Carol presses the button to go up, Merce's dressing room is on the 2nd floor, ours is higher up. But then all of a sudden something stops our progress. The carriage does not ascend, there's an intervention, an abrupt change of events. The door re-opens, Nureyev gets into the elevator. He is wearing khaki fatigues, he dons a full army uniform – not forgetting a beret which sits slanted across his brow, not a particularly appropriate crown, but definitely a symbol which adds to his status: his attire bearing a distinct resemblance to Saddam Hussein. Rudi is tanned, betraying hours of sunbathing and sun worship on his ruddy complexion. He wears so much more than khaki uniform: broadcasting an enormous all-knowing, content Cheshire cat smile. Tonight clearly he has no intention of accepting a grumpy dismissive shun from one of the world's most celebrated choreographers.
Rudi gets in, and Merce, reminiscent of an overly polite English gent, pretends that no embarrassing shun ever took place. Far from it, all of a sudden perfect manners are readily on display, except that Merce and Rudi decide they must kiss. As the elevator rises between floors, the two icons bend towards each other, forgetting that Carol and I are unwitting witnesses squeezed either side of them, awkwardly standing in each corner of the confined space. The men bend towards each other, papering over the awkward rudeness. The gentlemen enact the delicate Parisienne style of greeting, kissing one another delicately on both cheeks, their lips hovering millimetres from our faces. I look at Carol, her eyes sparkle and widen with mirth, the corners of her mouth curl with rye amusement, betraying muted amazement in a moment we know we will both never forget.
During the short ascent, and for years afterwards, I try to justify Merce's dismissive greeting, and I try earnestly to understand. Ignoring Rudi was a defiant statement. Both Baryshnikov and Nureyev had been regularly invited as honoured guests to star in Martha Graham's premieres at City Center each year. The glitter of course meant Graham could attract powerful donors to her opening night galas, which was indispensable to her company's budget, offering historic attraction to their audience at premium ticket prices. Nureyev perhaps may have assumed the same invitation to be almost automatically applicable to the
Merce Cunningham Dance Company. At 53yrs old, no longer able to dance leading classical roles, he'd perhaps hoped to expand his repertory into the avant-garde, hoping for an easy connection with Merce.
Yet Merce never abandoned his philosophy and hardened rule; should a dancer wish to dance his work then they must first come and study at his New York studio. By this he did not mean whisk through a couple of classes to learn the back exercises asap, flaunt their hi-tech ballet tricks in order to fast track themselves into the company in a jiff. Not at all. His process was not just to help you embodying his language physically, although this was essential. Nope, you had to become a disciple, understand his mind, accept and adopt the principles of his ethos. There had to be an offering, an embracing of the student/apprentice experience, a letting-go of all that one previously held as gospel – in short, a complete embracing of Merce's way. Then and only then could one progress as a company member as efficient mouthpiece of his oeuvre and have the honour of dancing his work publicly. Once you'd achieved company status you didn't get to be a star, there was no hierarchy, no ranking. Casting was done by chance, sometimes you were lucky enough to be given a solo, and alas much more often not.
On the other hand, we dancers observed that Baryshnikov did things extremely well, forging a life-long connection with Merce on his own terms. He obviously did not join the fundamental beginner class, nor become an apprentice. Instead he commissioned Merce's work for his own White Oak company. He'd come and watch company class often enough and throw some rather lavish and exciting anniversary parties for everyone to celebrate the great man, raising vital donations to fund MCDC. These were not acts of flattery to advance his own career, but represented his huge unflinching belief in Merce's work which he upholds to this day.
By contrast Nureyev waltzing in superficially, perhaps hoping to seize the limelight of a premiere, Merce's premiere – well Merce would never have agreed to that. But the values of both men were also as different as chalk and cheese. Nureyev extolled lavish embellishments, gilded mosaic epitaphs, expensive fashion statements, private islands and palatial homes while Merce's life choices by comparison were worthy of a Zen Buddhist monk. The two men had almost nothing in common but dance. Except if you count Merce's enthusiasm for speaking Russian, which he was actively learning. He regularly had little chats in Russian with my boyfriend who was from Kazan, capital of the Tartars, and Nureyev after all was himself the quintessential Tartar.
But that evening Merce was not in the mood for speaking Russian. He iced Rudi, got into the elevator and tried desperately to escape unseen, except it didn't work, and won't be forgotten either. At least not by me and not by Carol and at the time not by Violette either who'd been left, looking very elegant, sparkling beautifully with her gold jewellery and natural charm, stranded alone in the brightly illuminated corridor, backstage at New York's City Center… all those years ago, after 'Trackers' 1991.
by Emma Diamond
2022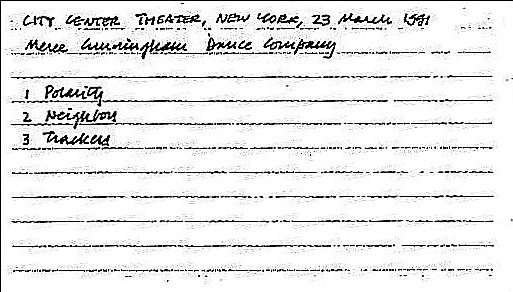 Emma Diamond
<!~--- is there an image --->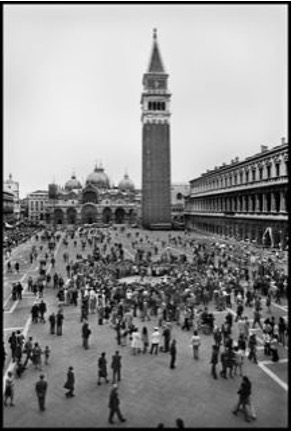 [The Event in the Piazza San Marco], unlike any other, began in daylight at seven p.m. and ended, an hour later, under an inky sky, illuminated by lighting instruments placed on high towers that also held the loudspeakers for the electronic soundscape. Again, the three composers worked separately: John [Cage] place a microphone on a chair, and whenever he moved it, the sounds were amplified; David [Tudor] contributed a composed sound environment; and Gordon [Mumma] attempted to find a piece of classical music in the shortwave range. Merce thought the music superb. A German critic deemed it "gruesome" and the entire occasion "an embarrassment," while another felt that in the San Marco Event he was "able to participate in the immediate birth of inspiration."
We dancers entered the piazza, armed with brooms and metal folding chairs. We formed a tight circle, and then, with our chairs, moved out, pushing back (figuratively) the gathering crowds in order to form a much larger circle. The brooms came into play when some of us swept the pigeon droppings from our performance space (more theatrical gesture than useful), "scattering the dust and tourists" before everyone began Field Dances followed by TV Rerun. At the end of one section we'd forge through the crowd to another space to form another circle. We made four circles in all, dancing sections from the repertory with an added little bit of Grand Union material performed by Valda [Setterfield] and Douglas [Dunn]. The good-humored crowd, mixing and melding, seemed to join in the spirit of the occasion. Unsuspecting people who just happened to be strolling through the piazza also got caught up in the fun.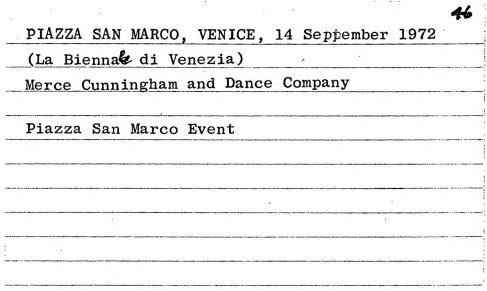 Carolyn Brown
<!~--- is there an image --->
Berkeley Bedlam
Individually led modern dance troupes are pressure cookers. (I speak from experience, having danced for other choreographers for a dozen years, and having directed Douglas Dunn + Dancers for forty-four.) Dancers with unresolved parental issues tend to project them onto the leader, making for roiling caldrons of flailing sentiment. During my stint in the Cunningham Company, 1969 to '73, two unofficial, de facto factions jostled, and yet, for the sake of the work, tolerated each other. Each dancer was there to cavort with Merce, not necessarily with one another. Friendships and antagonisms ebbed and flowed. When there was trouble, Merce was nowhere to be found.
The attitudes of the two tribes bubbled up a bit more than usual during a five-week residency at the University of California in Berkeley in 1971. Merce called that rare thing, a company meeting. He said that a confusion of scheduling had opened up an evening he hadn't planned for, would we like to make material for the event? Amongst themselves, the "projectors" resisted. "I didn't join this company to make my own work," was heard from behind a wall. But then they said yes, the other side of youthful rebellion being youthful fear of parental disapproval? Responding to, or anticipating, this incipient mutiny, Merce allowed us, if we preferred, instead of inventing, to dance self-chosen slivers of his repertory. Those of us, no less than the whiners, enthralled to be dancing in Merce's realm, but with a wider life perspective (I was twenty-six, had been a grad student, a husband, a father and a three-year teacher of Spanish at a prep school in Connecticut before joining the Company) were thrilled at this unprecedented opportunity. Here's what I remember.
Without marking them literally, Merce divided the stage into three upstage and three downstage abutting squares. Perhaps using chance? he arranged the bits in time, filling the length of the evening, and distributed them in space, the six squares. The venue was not Zellerbach, where we presented a number of concerts during the residency. It was a medium sized auditorium with gently canted audience facing a modest stage raised just a little from the seating. Plain, friendly, intimate.
Backstage I found a pile of one-inch-diameter, fourteen-inch-long galvanized pipes. Ten or twelve. For my first bit I laid them upstage left, next to each other, the ends even with one another and pointing up and down stage. Being all the way upstage, my path was above the imaginary squares. Starting stage left, I "walked" the pipes, standing on them, moving them, rolling them with my feet, all the way across to stage right. The awkward jerky journey took a while. The pipes would separate, I'd have to regather them with my feet, get them to progress forward. As I advanced, the pipes hit one another, making the unique sound that galvanized pipes bumping into each other make. Perhaps it was this "music," and its "accidental" production tied expressly to a body in action, that spurred John Cage later to compliment me on the bit. Other bits were progressing in some of the squares during my crossing.
My other offering took place toward the end of our one-of-a-kind event. I had placed, before the show began, a large, topless cardboard box on the floor in front of the lip of the stage. An aisle cutting down the middle of the house seating led right to this centered spot. Sara Rudner, the phenomenal dancer, we were partners at the time, was visiting. I came on stage and danced some unpremeditated moves in the downstage center square. At some now-forgotten cue, Sara ran from the back of the house down the center aisle and jumped into the box. I did likewise at the same moment from the stage. As fast as we could manage it in the tight quarters, we stripped and exchanged clothes. Only our heads and shoulders were visible, but the speedy flurry made sound, like squirrels in an attic, and no doubt we exchanged a few words: "Here, take this. No, the other one." The switch completed, Sara jumped onto the stage and danced. I jumped out and ran up the aisle to take a seat.
The ending of the bit put me in an ideal position to see what happened next. A new member of the Company came on and threw, downstage left, a tantrum, including screaming. Now the variety of material produced by the various company members, most of it, like mine, was leaning away from Merce's severely stylized aesthetic. But this man's cyclonic spasm was as far from classical restraint as one can travel. We're not talking about the emotively motivated sways, or even the more expressionistic jags, of early modern dance. His was raw, revelatory outpouring without consideration of form. As Carolyn Brown deftly puts it in Chance & Circumstance, her superb history of her time in the Company, the lad was perhaps acting out, in performance no less, in reaction to overly enthusiastic attention being paid to him by Merce. Not long after the residency, he quit the Company.
Was Merce also off-kilter? This tall man, during my four years, when not dancing, always, but always, stood in parallel with his feet together equally weighted. So it was more than a little surprising that one day in rehearsal during the residency, when he and a few of us were standing talking, he suddenly, with no warning, and no contact with anyone, fell over. More or less backward. Rather hard. Very abrupt. Like an ungraceful swoon. He got right up and nothing was said, but.... I think this might have been the same day that while leading a warmup class for the Company he put his hand on his abdomen and offered, "Isadora says movement comes from the solar plexus, but we know what she means."
The young man's confessional dance was, I was pleased to observe, not the end of the evening. Merce had not said anything about what he might do. I hadn't noticed him on stage yet, and wondered if he had decided to forgo the opportunity. Silly thought. Other activities having wound down (in a timing not likely determined by chance), he walked on from upstage right carrying a tall stool and something else. Arriving downstage center (a location also likely not a roll of the dice?), he placed the stool and stood upstage of it. Setting something on the stool, he then lifted his right hand. Lo and behold he was holding a shaving brush. Oh, and it's a bowl of lather on the stool! He stirred the brush in the lather and began slathering elegantly the foam onto his face. Voila! he began to shave. Immediately I thought of the moment in Minneapolis when he sat cross- legged on the lip of the Walker Art Center stage and mimed putting on makeup. That lyrical pretending was, like the shaving, a radical deviation from his usual emotionally ambiguous performance demeanor, and a stunning example of the acting potential that always underpinned his mysteriously magnetic presence when dancing. This time, though it wasn't mime. He was using the objects of shaving, and he was in fact shaving. Then came the twist. Having completed a few lather-clearing strokes down his cheeks, while making faces of the kind one makes when shaving in front of a mirror, he began, without ceasing the activity, to descend. Down and down slowly he continued until he was off his feet and on the floor, parts of him under and tangled up in the legs of the stool. As denouement he squirmed over onto his side with his head half hanging just about upside down over the lip of the stage, without in the least compromising the rhythms and specificities of his task. The lights went out. My laughter was strong, but I kept it inside: because of the sweet surprise of his leaving so unexpectedly and so far away his lifetime commitment to transparent formalism, and, equally, or even more potently, because of the wondrous finesse with which he fashioned a schtick so goofily outrageous. As if, right there under his name, under his own renowned aegis, having offered us dancers an unprecedented degree of freedom, he liberated himself, too, and risked a farther reach of his boundless talent.
Douglas Dunn
Alta, CA - August 2022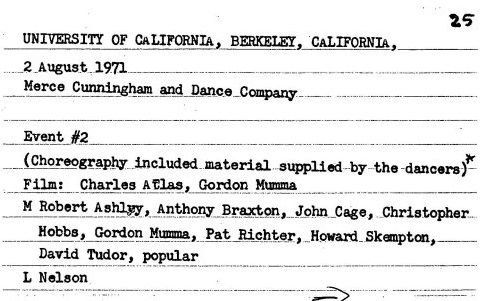 Douglas Dunn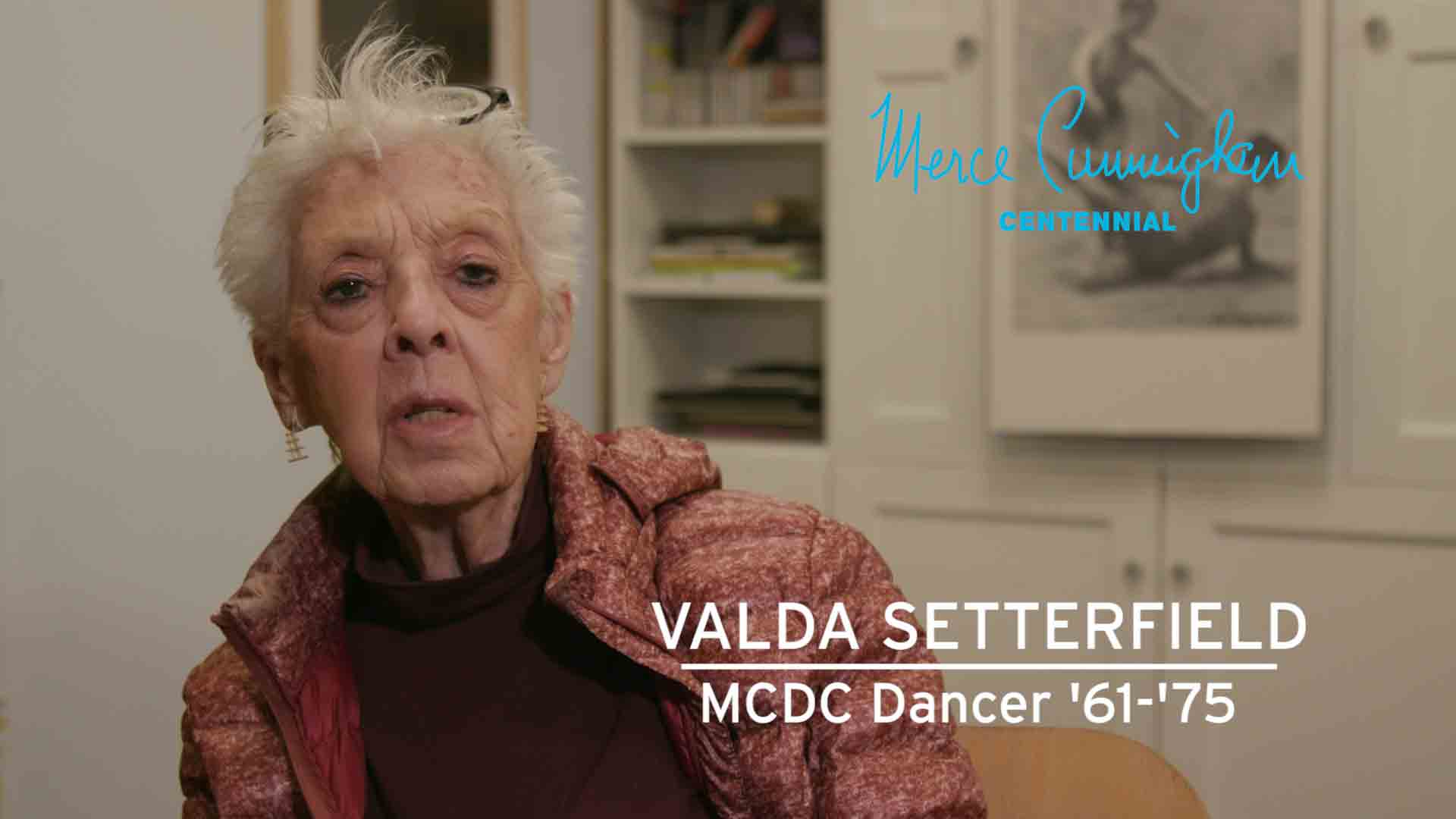 Valda Setterfield
Maia Ramnath
Nothing special, right? Almost exactly like a regular HTML form page. The differences are that we are specifying submission to a .cfm page in the form tag's action attribute (formReceiver.cfm) and that I have given each form element a name AND an ID (will be handy to note this later). So, bringing up this form, you see a text input field with the prefilled value of "test 2" and a Submit button labeled as "Send". You also have a hidden form field with a value of "this 1". Pressing the "Send" button submits the form to the formReceiver.cfm page which is shown below:
Maia Ramnath, New York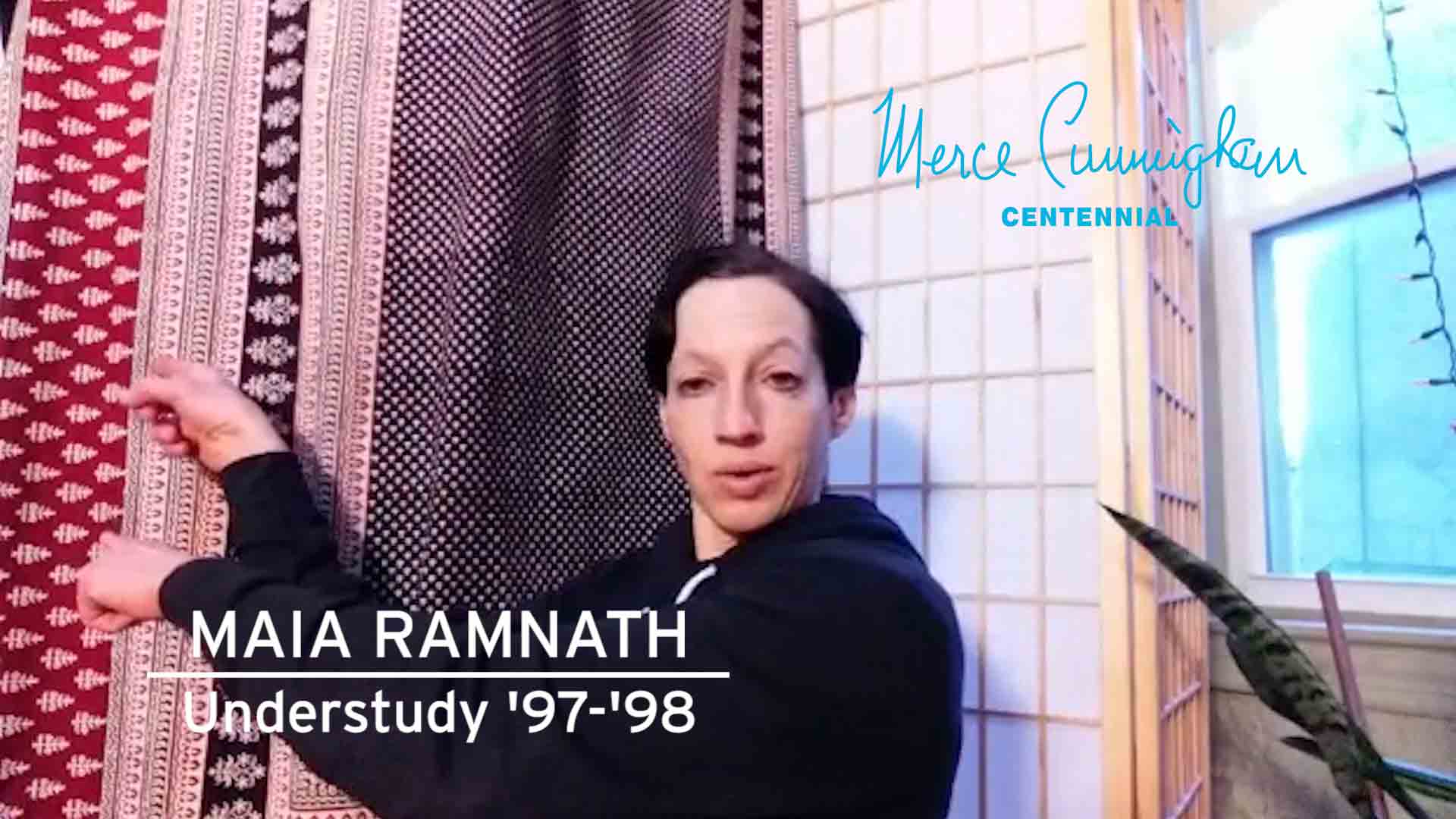 Maia Ramnath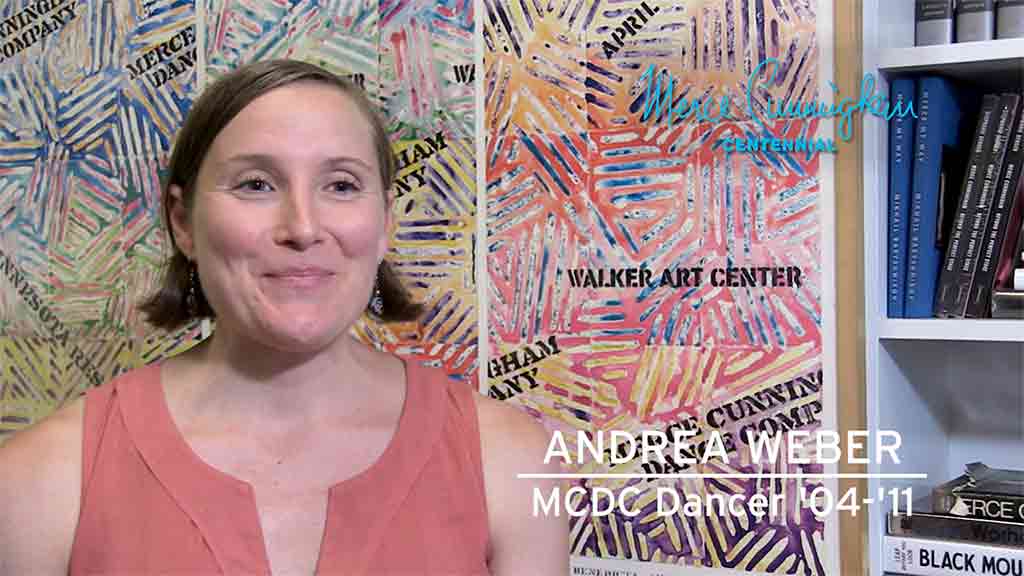 Andrea Weber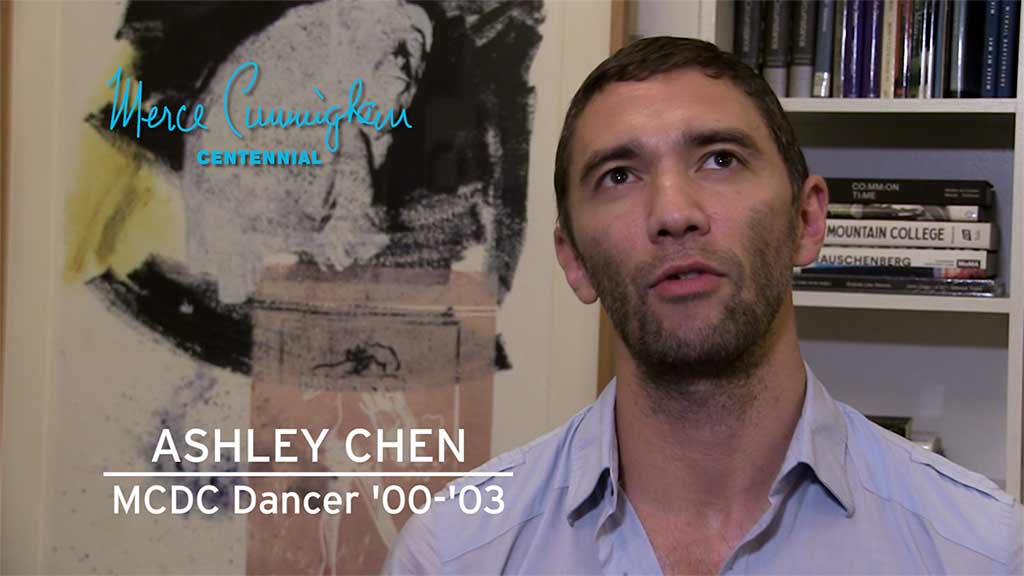 Ashley Chen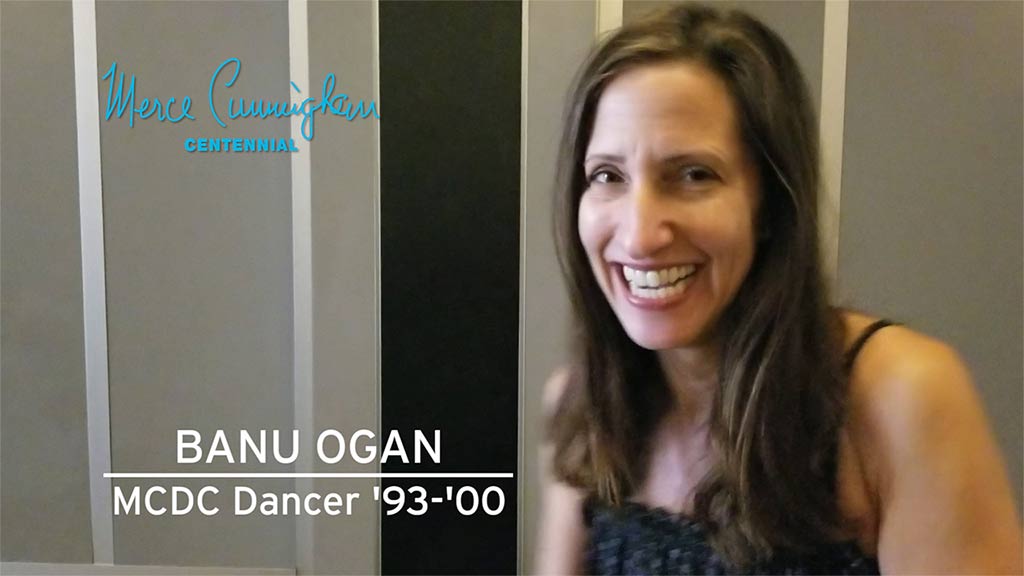 Banu Ogan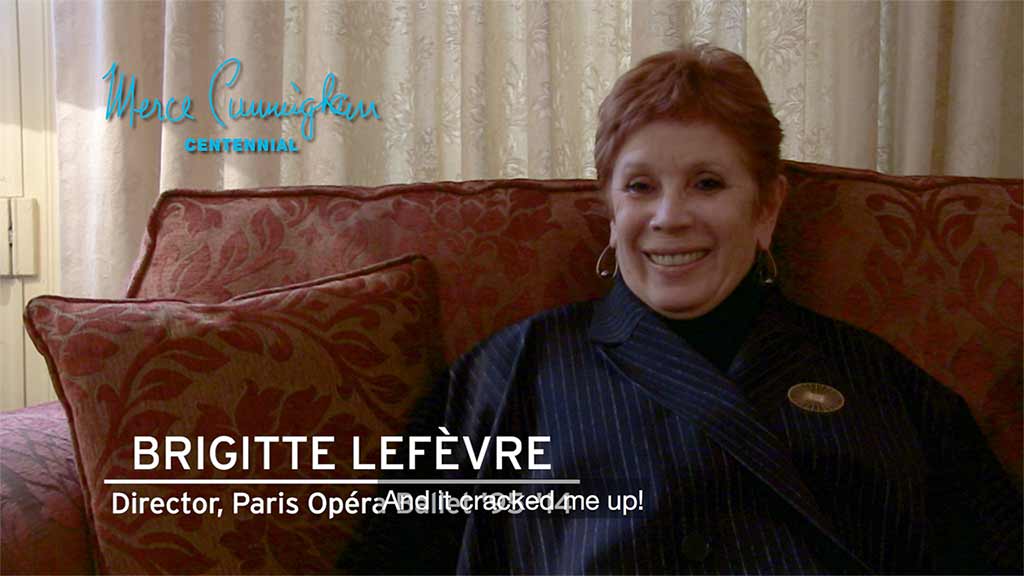 Brigitte Lefevre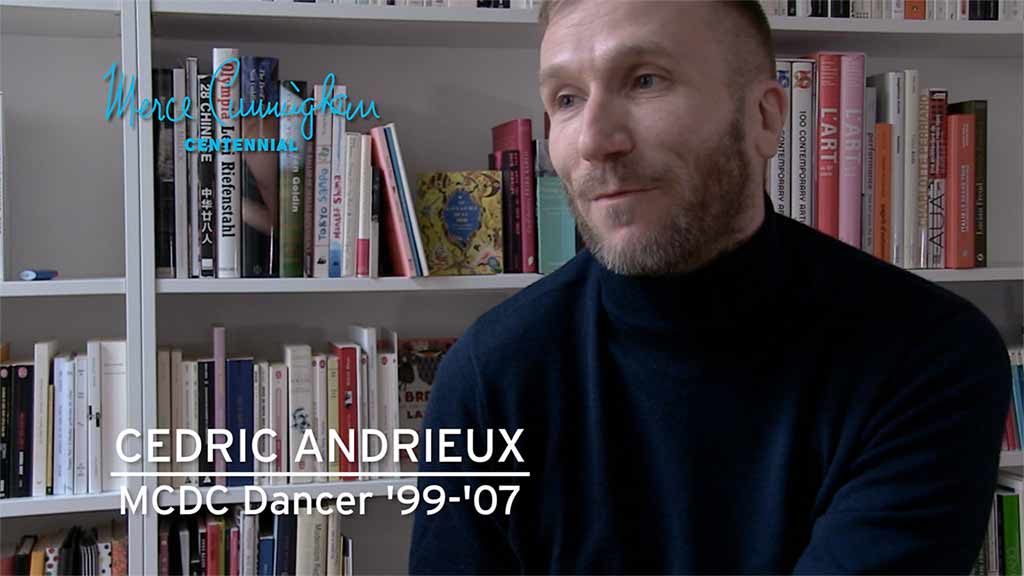 Cedric Andrieux
Christian Wolff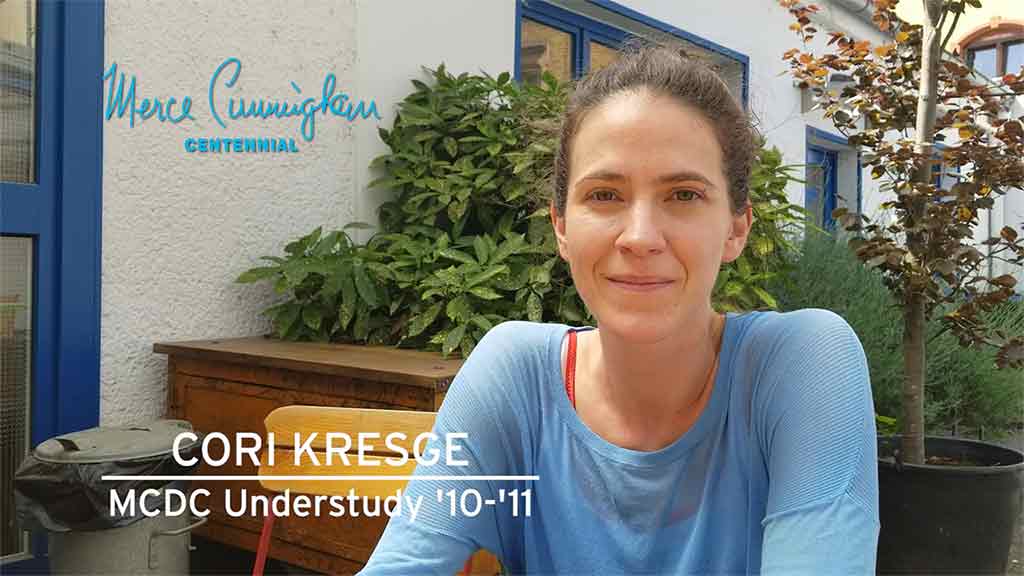 Cori Kresge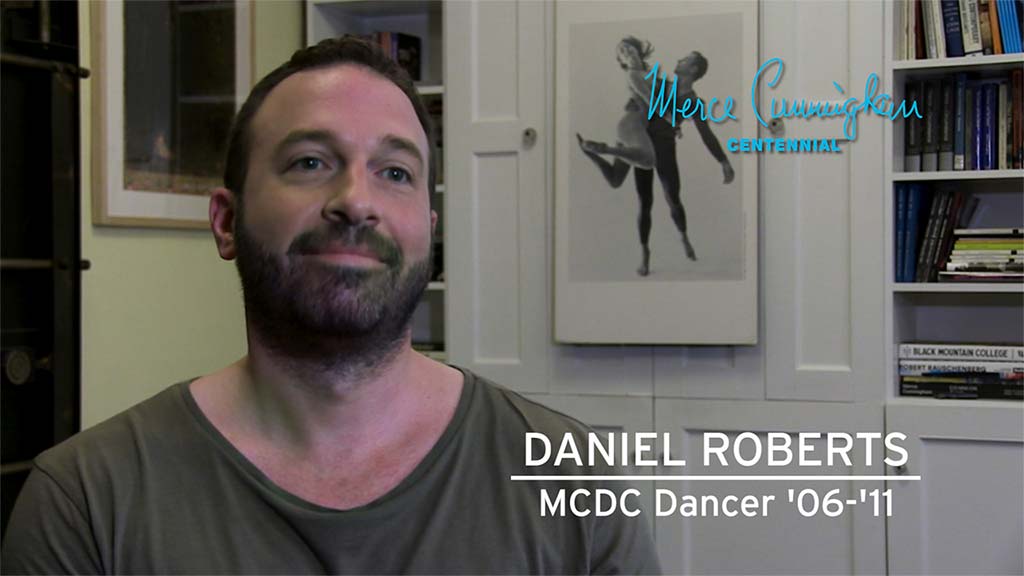 Daniel Roberts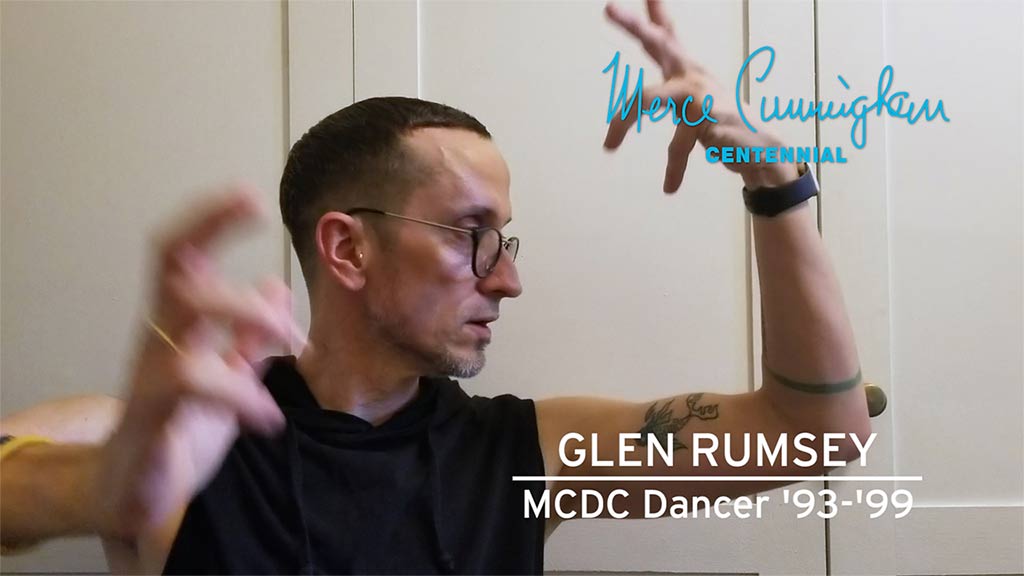 Glen Rumsey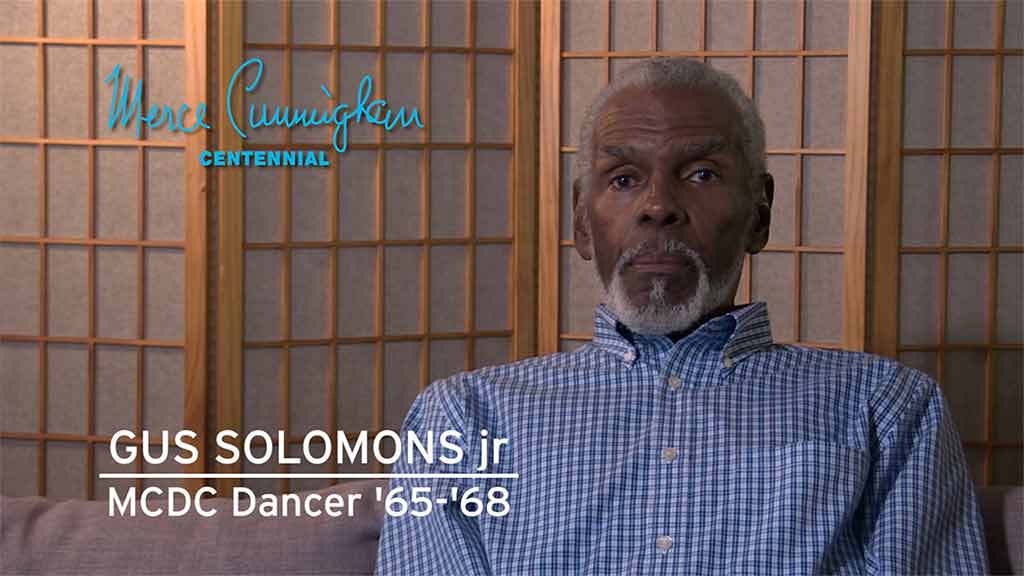 Gus Solomons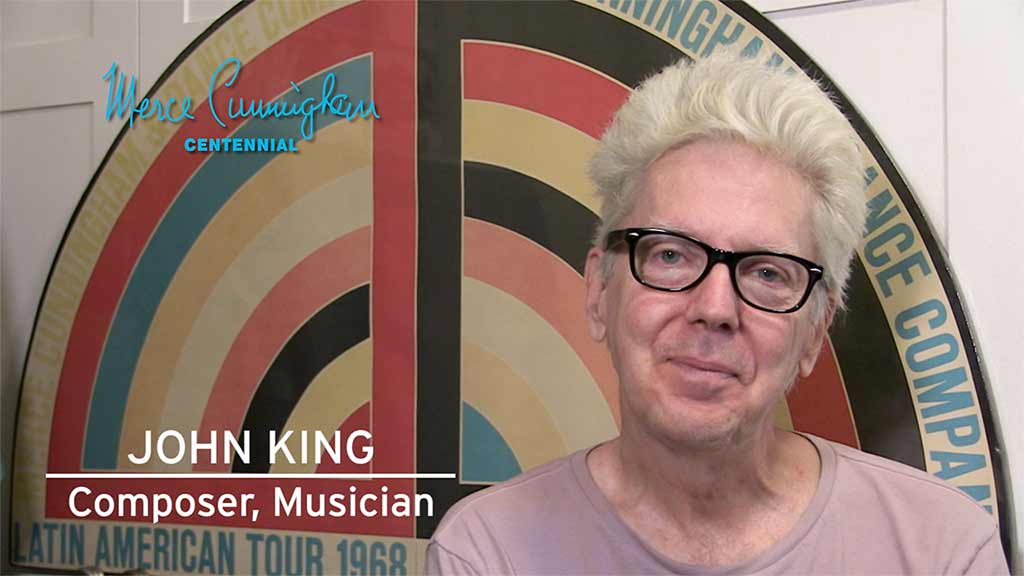 John King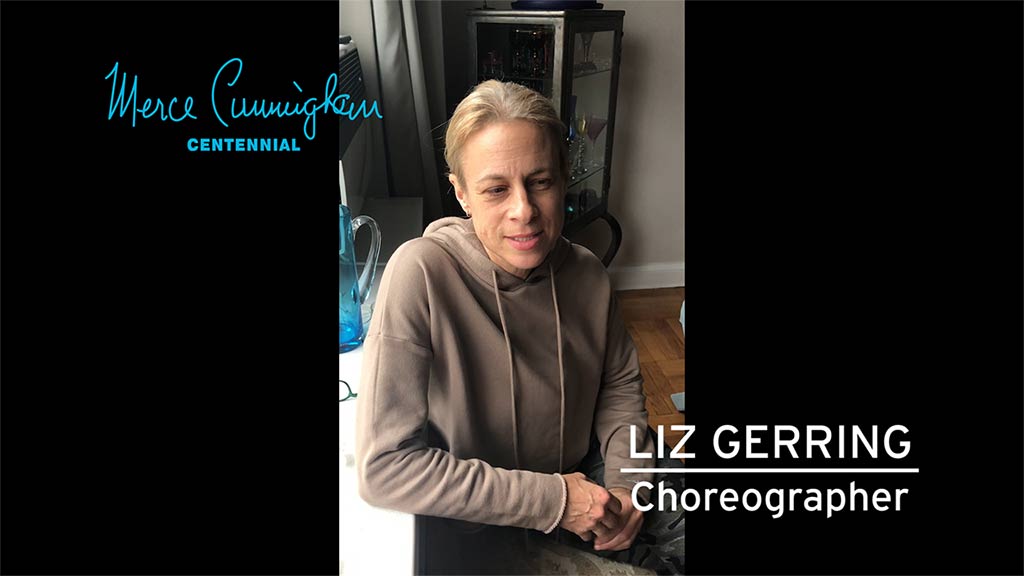 Liz Gerring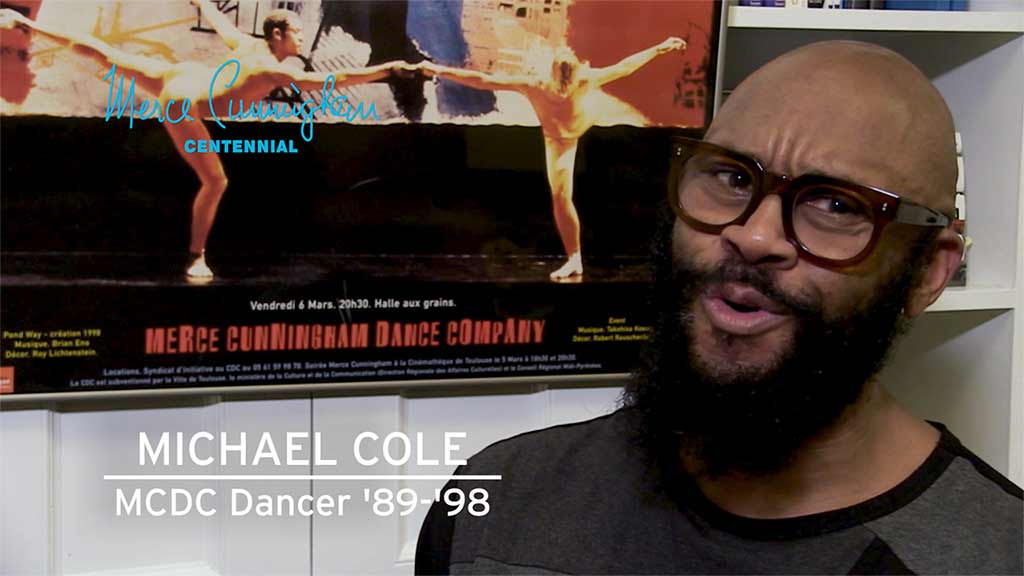 Michael Cole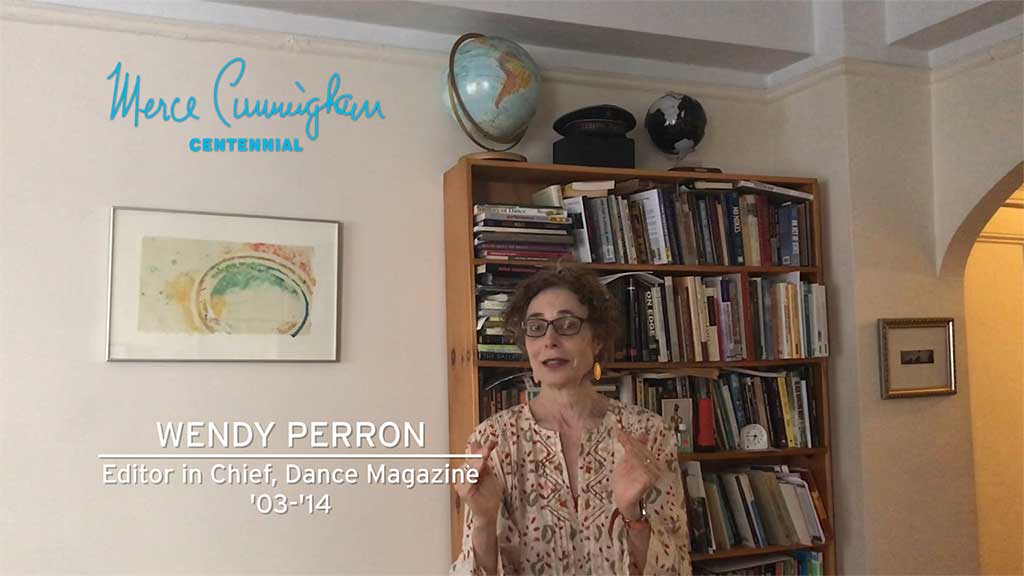 Wendy Perron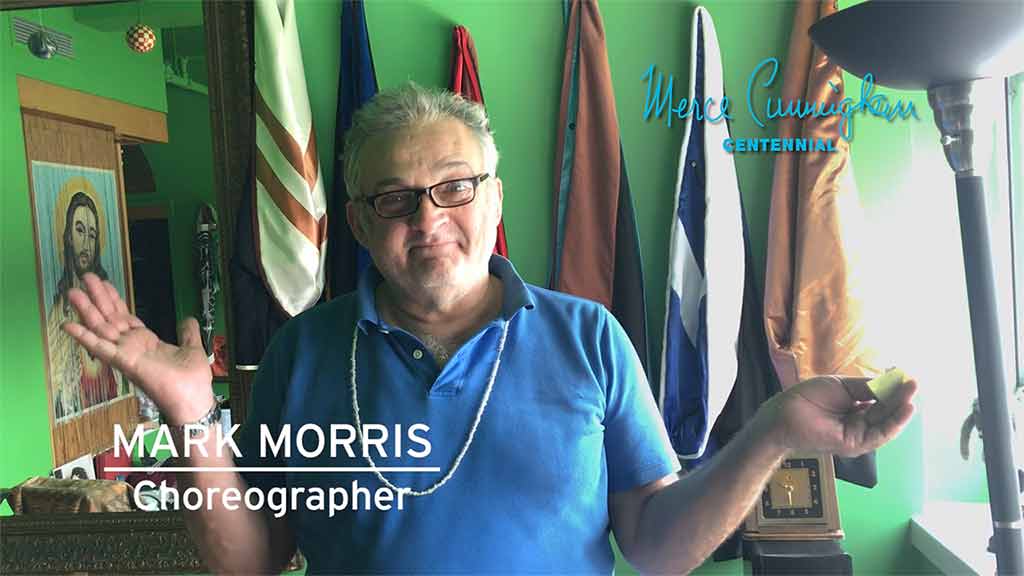 Mark Morris