Merce Cunningham's Work
Cunningham created 180 dances, prolific drawings, and trenchant writings
Hallmarks of his Work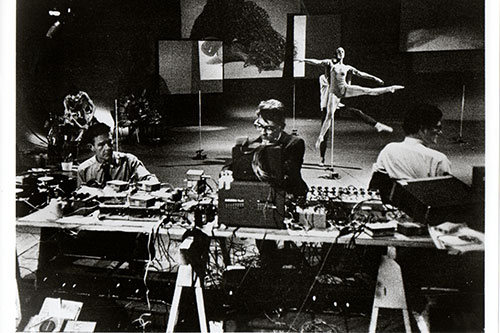 David Tudor, Gordon Mumma, John Cage, Merce Cunningham Dance Company. Photo by Herve Gloaguen 1966
Collaboration
Transforming the collaborative process, each artistic element was created independently and brought together for the premiere performance.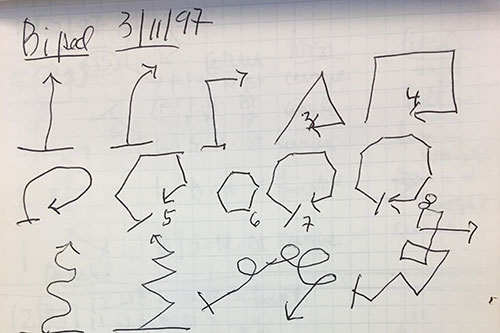 Merce Cunningham's notes for BIPED.
Chance
Using chance procedures in planning his dances opened his mind to new possibilities for movement and other choreographic elements.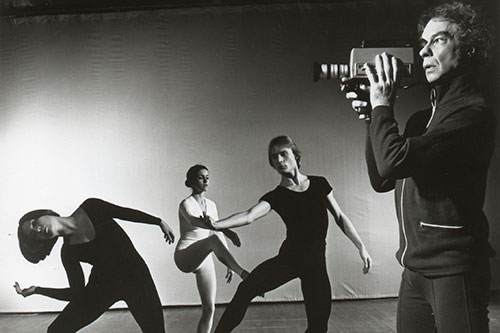 Merce Cunningham Dance Company in TV Rerun. Photo by Jack Mitchell 1972
Technology
Embracing and exploring technology as a creative tool was a lifelong passion.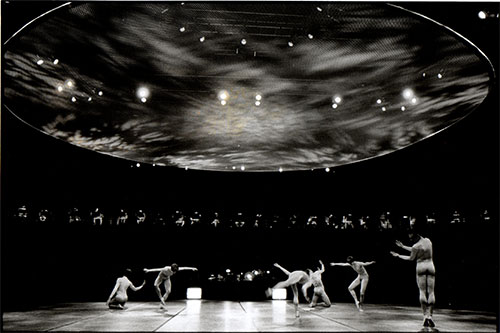 Merce Cunningham Dance Company in Ocean. Photo by Marc Ginot 1994
Perspective
Moving beyond the conventions of the proscenium, Cunningham gave equal importance to any position on the stage.