Archives
Merce Cunningham's work, records and the physical materials from his life and choreographic efforts are preserved in the collections of these partner institutions.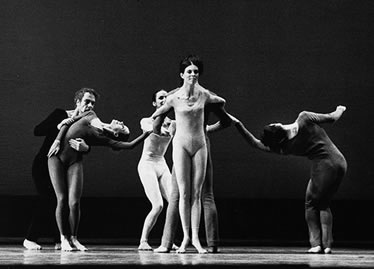 Merce Cunningham Dance Company in Scramble. Photo by James Klosty 1967
Jerome Robbins Dance Division
The Jerome Robbins Dance Division of the New York Public Library acquired the Merce Cunningham Archive in 2001, including decades of Cunningham's manuscripts and papers, 948 reels of film, and video for 548 titles.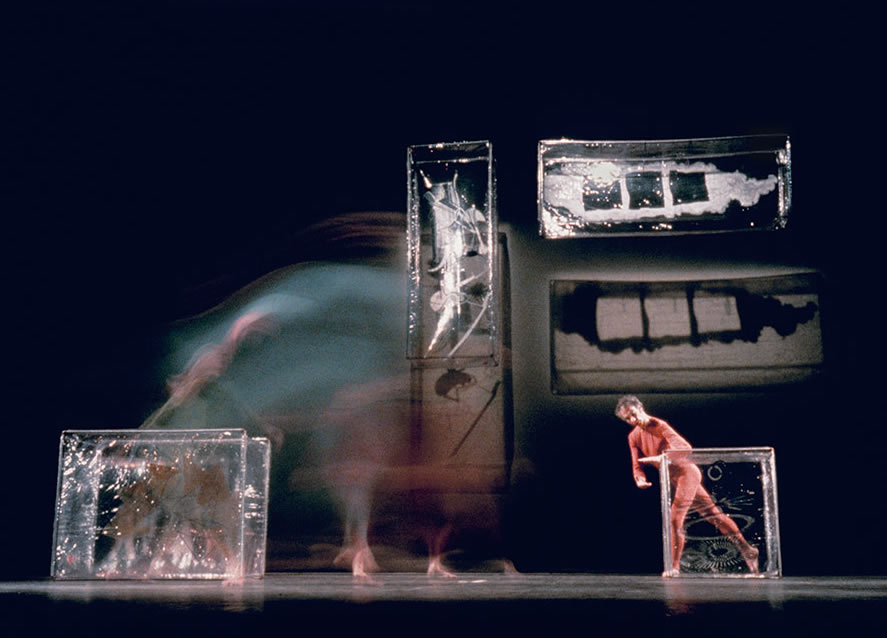 Merce Cunningham in Walkaround Time. Photo by James Klosty 1968
Walker Art Center
The Walker Art Center acquired the physical objects that the Merce Cunningham Dance Company used in its performances. This includes costumes, props, sets, and more.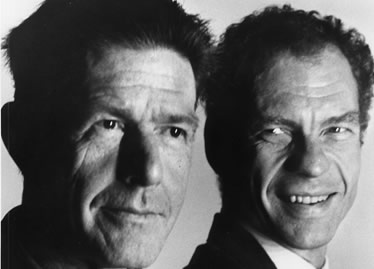 John Cage and Merce Cunningham. Photo by Hans Wild 1964
The John Cage Trust
The John Cage Trust serves as an archive and repository of Cage's work, which is closely tied to Cunningham's. It maintains a collection of music, text, and visual art and manuscripts, as well as audio, video, and print libraries.